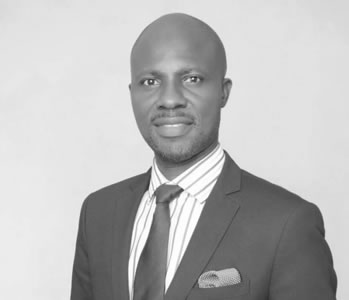 OLUWASEYE LAWAL
Seye heads the firm's advocacy group with extensive appearances covering a wide range of portfolios in Litigation, Corporate, Commercial, Banking, Finance & Insurance, Intellectual Property, Real Estate Matters, etc. He is a consummate litigator with more than 25 years of experience. He is a legal strategist with an eye for detail and an uncanny ability to see the salient points overlooked over by others. He has practiced in every court in Nigeria from Magistracy to the Supreme Court. He has practical experience in every region of Nigeria from Maiduguri to Port Harcourt, from Kano to Benin, and from Lagos to Kaduna.
He is a member of the Nigerian Bar Association (NBA), International Bar Association (IBA), and Intellectual Property Law Association of Nigeria (IPLAN).
Education
Career
2000-2001 – Yunus Ustaz SAN & Co.
2001-2002 – Dele Edokpayi & Co.
Practice Field
Litigation
Intellectual Property Law
Corporate & Commercial Practice
Labour & Industrial Relations
Real Estate Law
Oil & Gas Law
Family Law
Membership
Nigeria Bar Association (NBA)
International Bar Association (IBA)
Intellectual Property Law Association of Nigeria (IPLAN)